Krios
Krios Business Consulting is a consulting boutique founded by a team of senior consulting professionals. Currently our team consists of 7 members. Krios provides tailored advice to its clients. Our partners have extensive careers in consulting and executive positions as well as in entrepreneurship.

---
What we do
We are devoted to help companies' management and owners to create success in all kinds of business environments. Our in-depth understanding of strategic questions related to business models, products and customers will help clients in making always the right decisions
Krios Business Consulting helps you to understand the internal and external factors affecting your business's performance, as well as identifying your strategic options. The basis of our business is in-depth knowledge and experience of the key factors affecting your company's competitiveness.

Krios Product Management Offering
Key part of the Krios philosophy is understanding the product lifecycle. Mastering it and exploiting all possible opportunities build in to the lifecycle.
In the product lifecycle management area we can help you to:
Develop product lifecycle management methods, ways to operate and select, design and implement related IT-systems
Productize your products for more efficient business operations, create product definition methods and (re)define your products for digital platforms
Develop you product / service concept for more efficient product configuration and more advanced digitalized processes e.g. from product management to sales configuration, pricing, delivery and invoicing (PLM to CPQ to ERP to IB)
Productize and modularize services for industrial scale, global delivery and the use of CPQ systems
Develop product portfolio management methods and metrics
Each process is always created according to the customer's need, situation and organization. Our goal is to stay as a customer partner through the entire business transformation phase. Krios Business Consulting is a valued and trusted partner among its customers. We are well-known for concrete and feasible strategic plans that have genuinely changed the direction of companies.
Ajankohtaista
Konsernissa oli useita läheisillä toimialoilla toimivia tytäryhtiöitä ja yksiköitä. Ristiinmyynti oli houkutellut pitkään ja asiasta käynnistettiin selvitysprojekti. Hyvänä uutisena todettiin, että asiakaskunnassa oli sopivasti sekä […]
Televisiossa julkaistiin joku aika sitten paria sarjaa, jossa pääosissa ovat tavaratalot noin reilun sadan vuoden takaa tavaratalojen alkutaipaleelta. Tavaratalot kilpailevat sarjoissa asiakkaiden sydämistä tuomalla ensimmäistä kertaa tuotteet […]
Suomalaisten yritysten liikevaihdon kehitys on ollut viime vuosina keskimäärin kaksi prosenttia. Kasvu ei ole tyrehtynyt kannattavuuteen panostamisen takia, koska keskimääräiset nettotulokset ovat olleet alle kolmen […]
Krios osaaminen ja avainhenkilöt
Kriosin taustalla pitkä ja laaja konsultointiosaaminen. Krioslaisilla on pitkä kokemus yritysten strategisesta kehittämisestä ja vaativista muutostilanteista. Olemme auttaneet yli 100 yritystä menestymään. Pitkän konsultointikokemuksen lisäksi meillä on useiden vuosien kokemus käytännön johtamistyöstä. Olemme myös useita kertoja olleet perustamassa uutta liiketoimintaa sekä johtamiimme yhtiöihin, että asiakkaille. Hallitustyössä olemme olleet mukana yli kymmenessä eri yhtiössä.
Krios on
ANALYYTTINEN, SYSTEMAATTINEN JA FAKTAPOHJAINEN
JOUSTAVA JA ASIAKKAAN TARPEEN MUKAAN RÄÄTÄLÖIVÄ
VUOROVAIKUTTEINEN JA KESKUSTELEVA
YRITYKSEN TILANTEEN JA YRITYSKULTTUURIN HYVIN YMMÄRTÄVÄ
LIIKETOIMINNAN YMMÄRRYSTÄ LISÄÄVÄ
Jussi-Pekka Laakso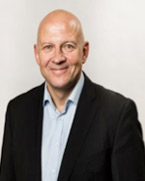 Esa Saarelainen
Antti Sääksvuori

Teija Sirko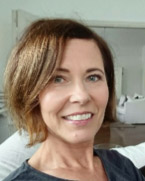 Anne Bruun
Ilkka Tiainen